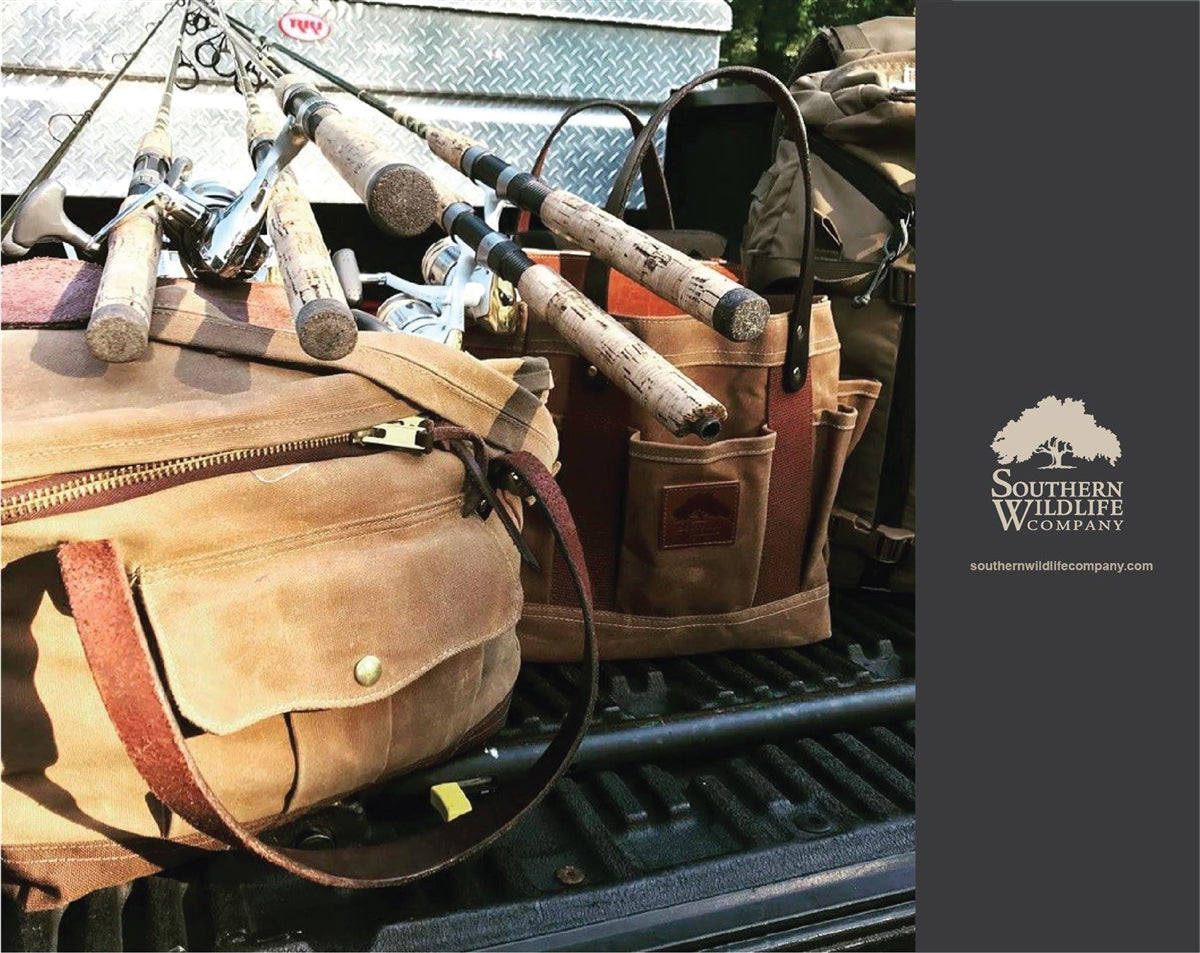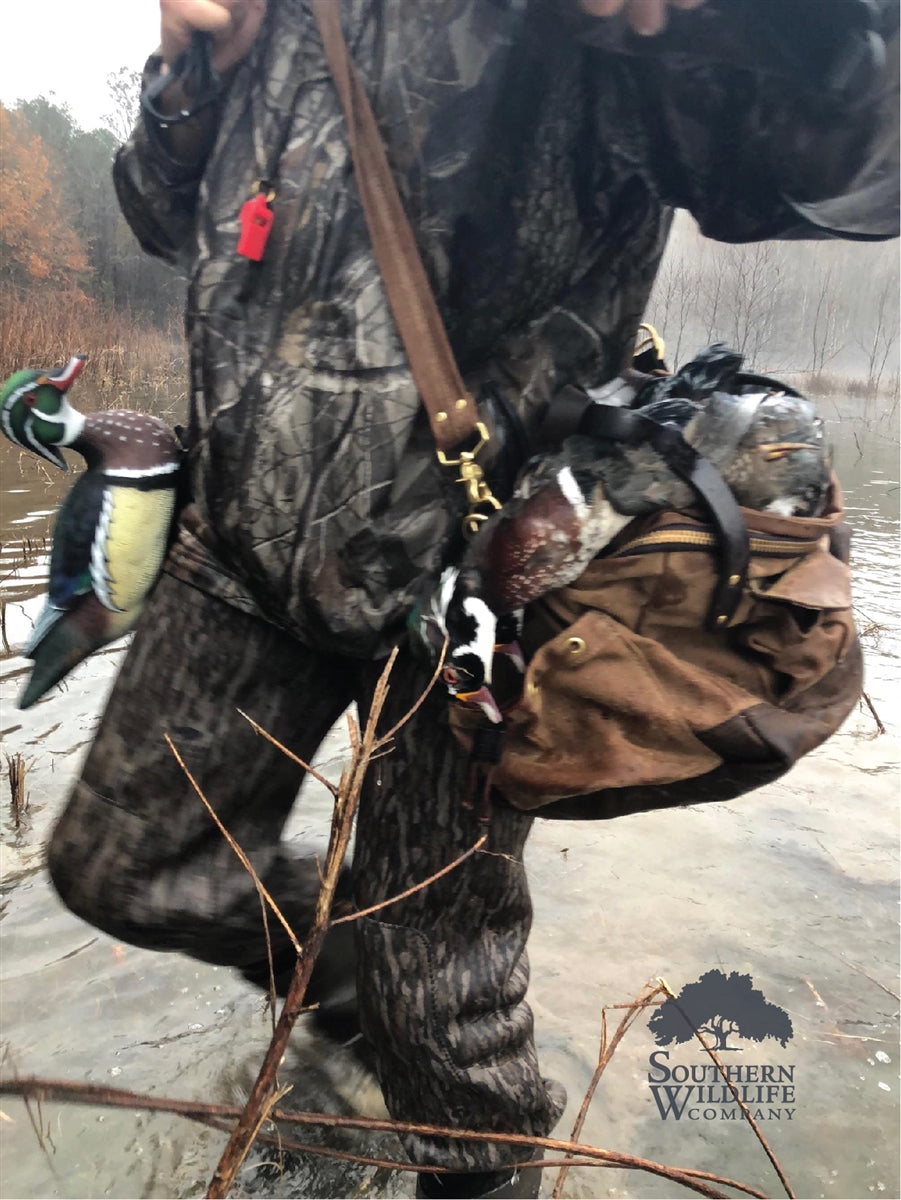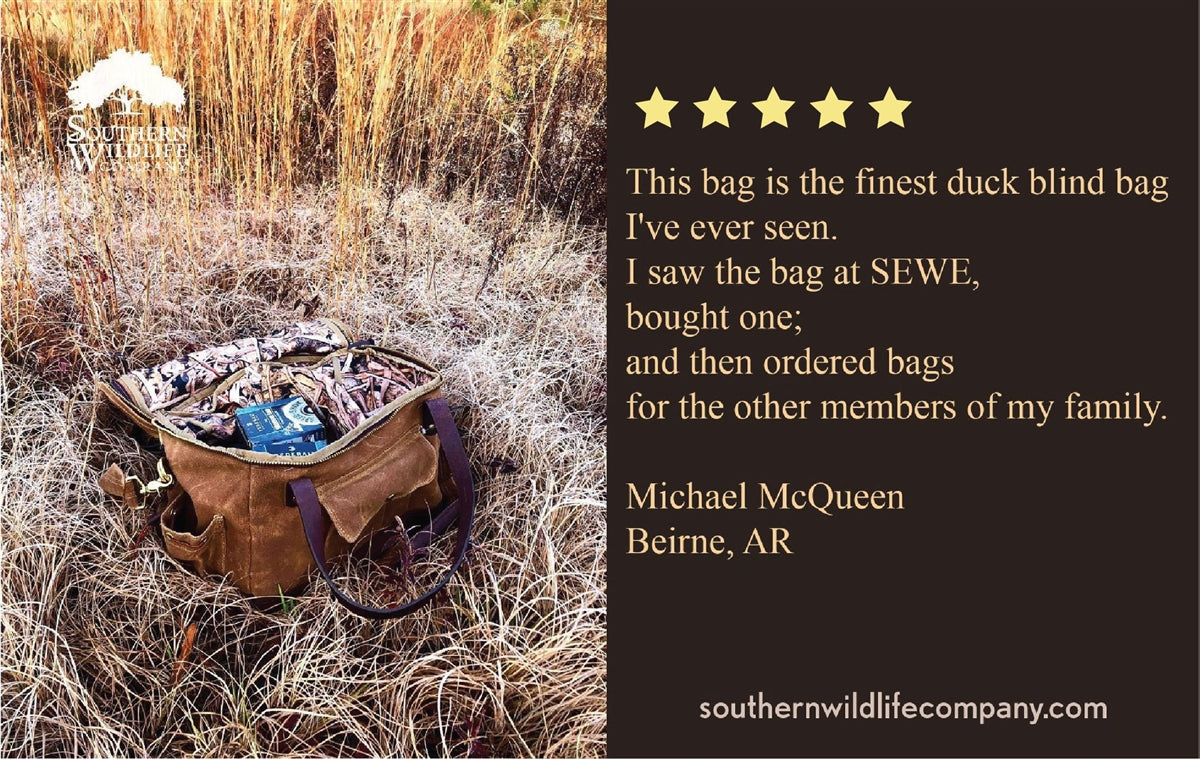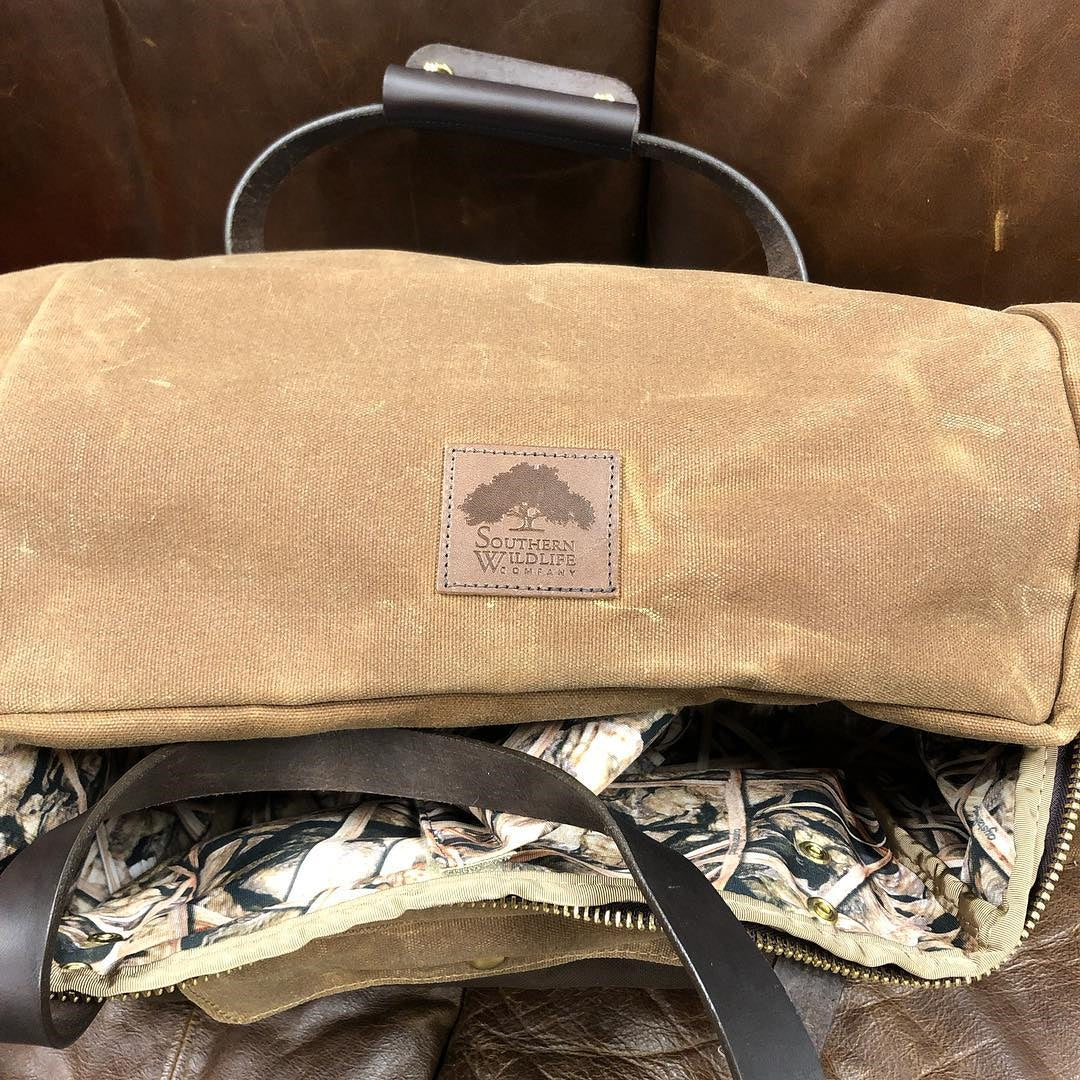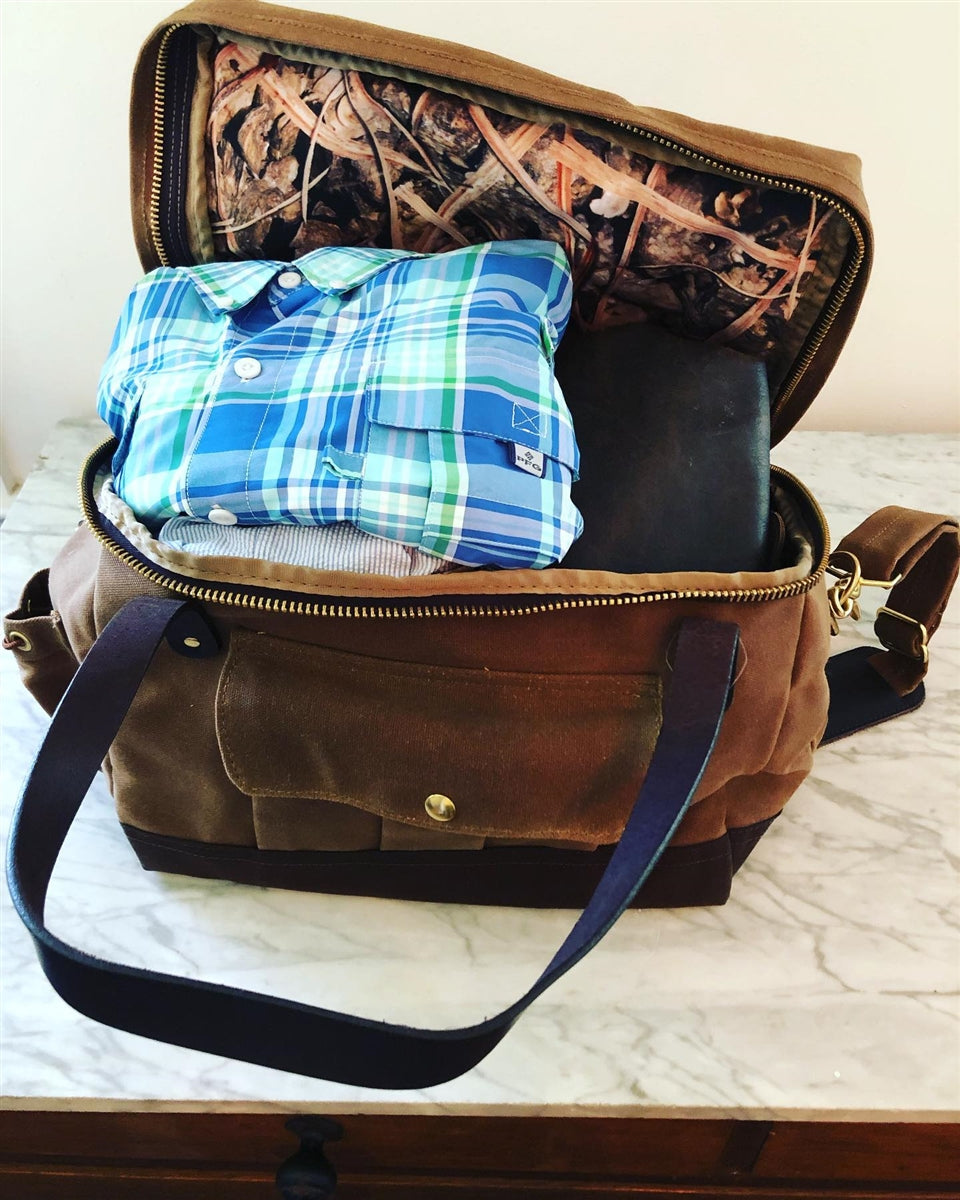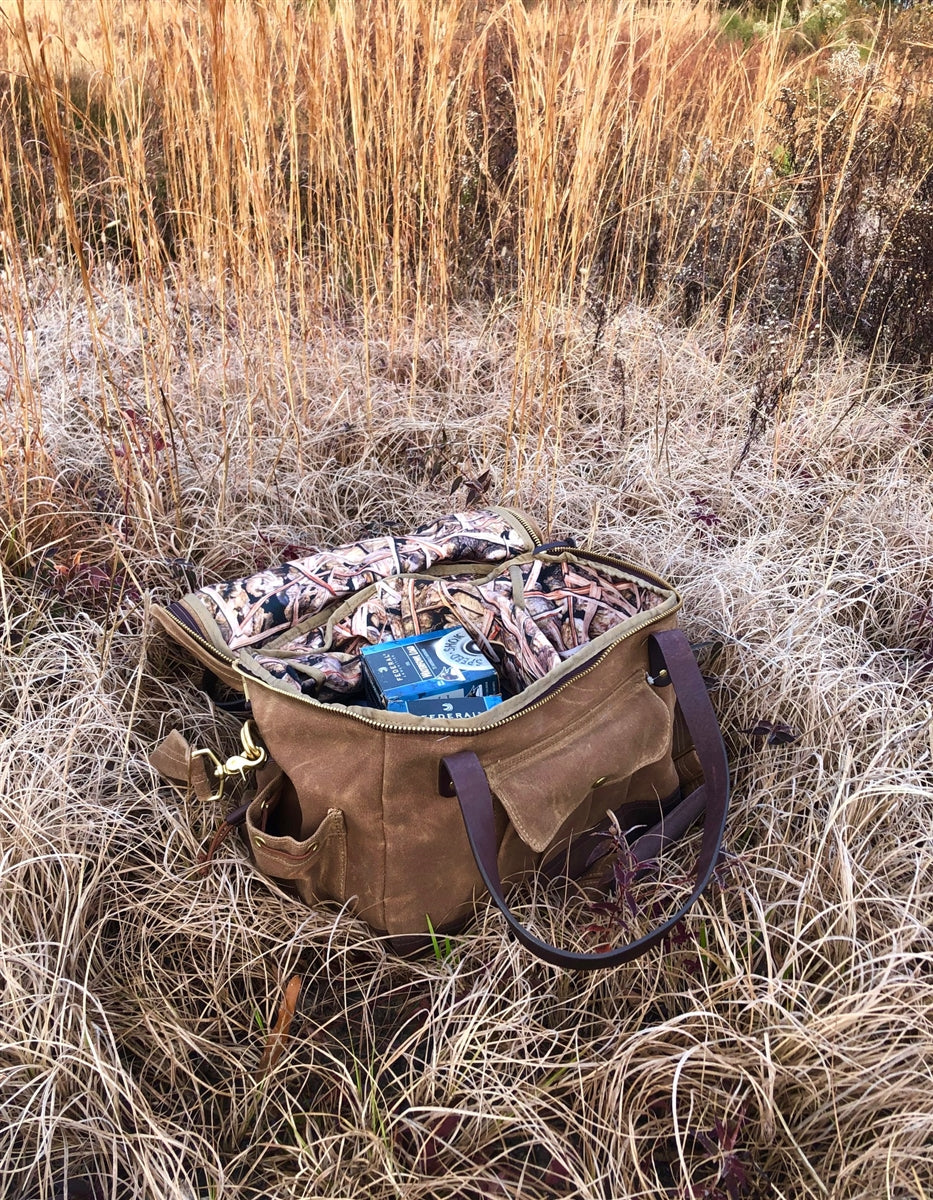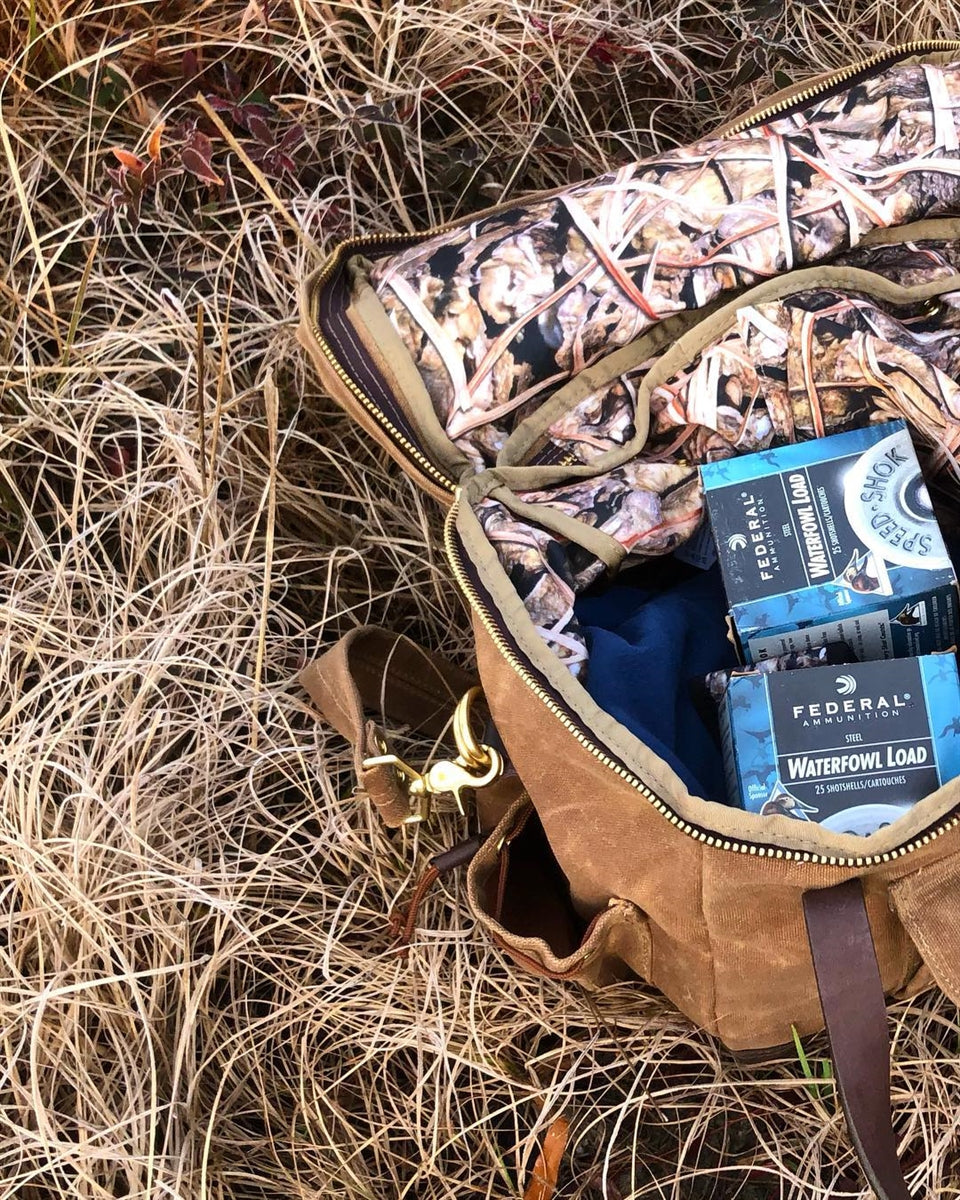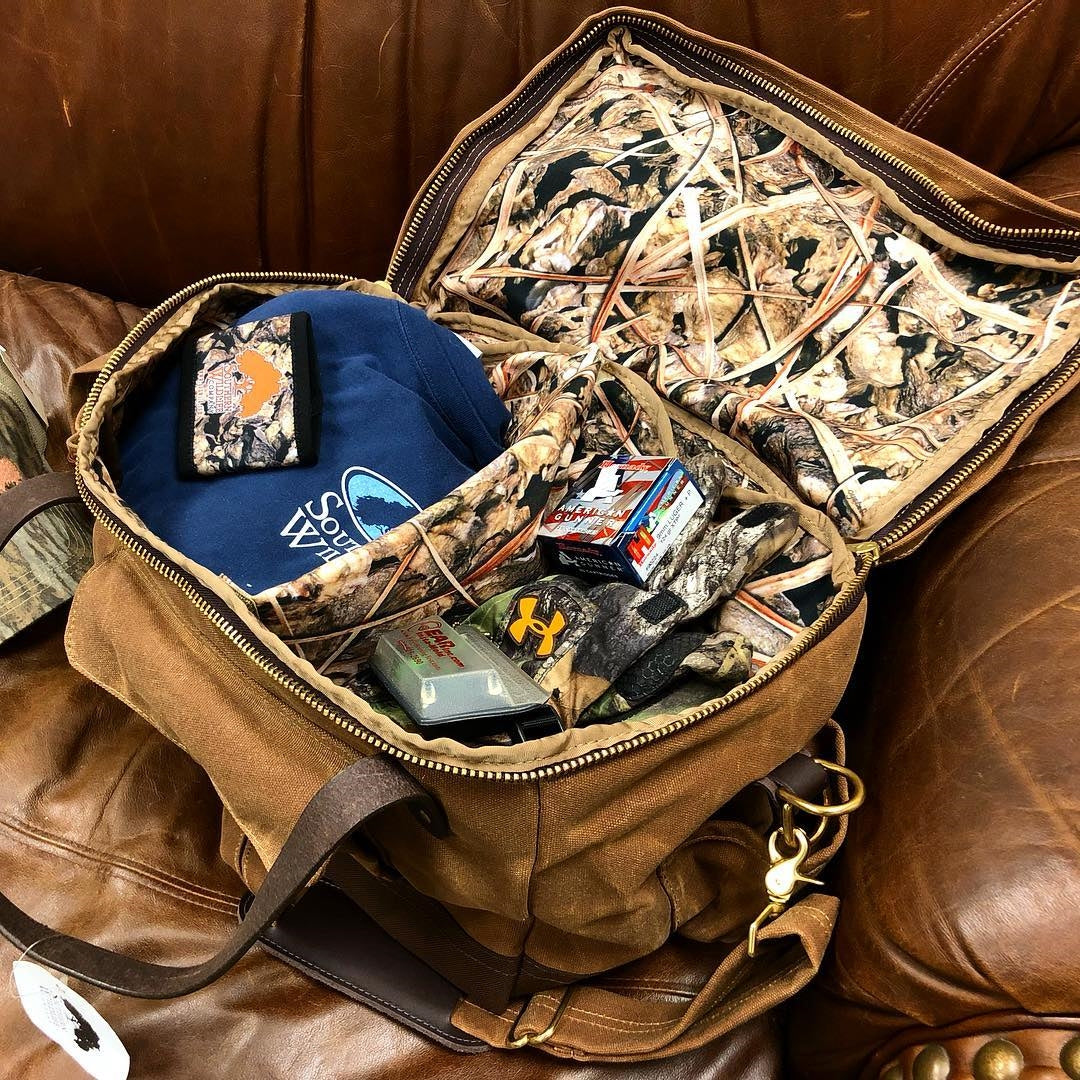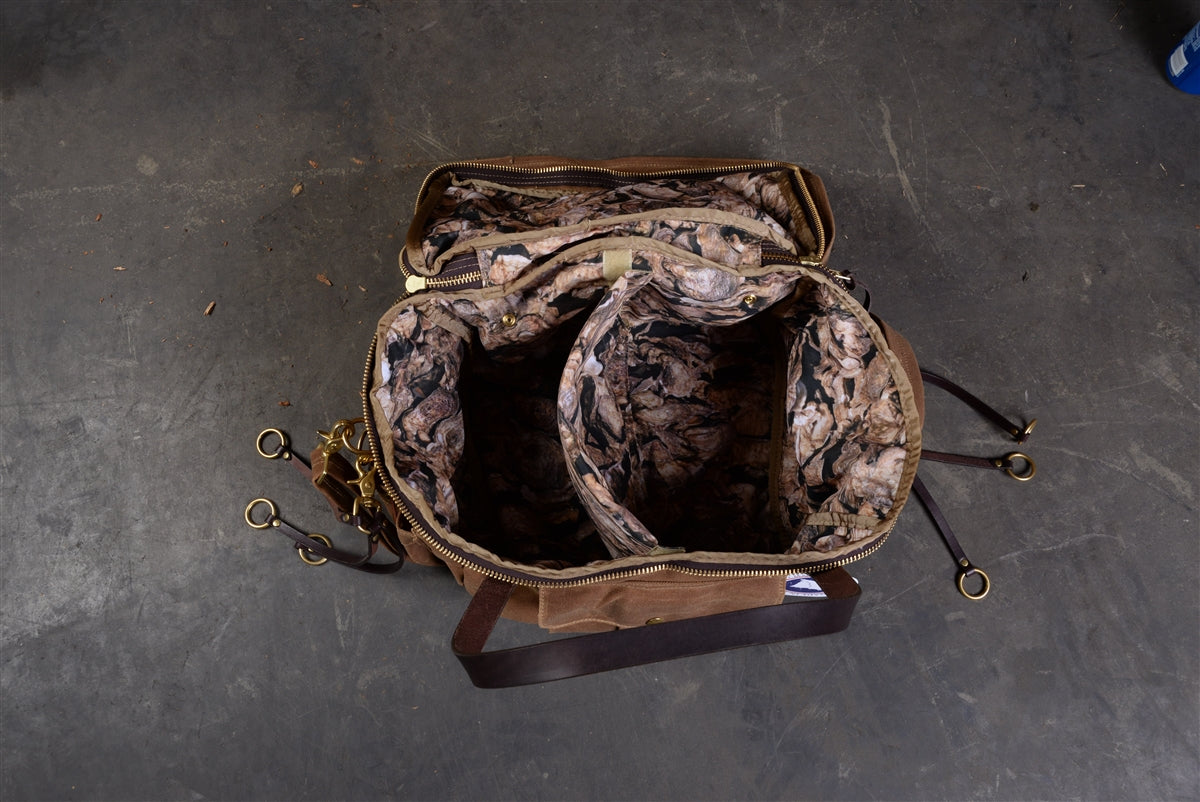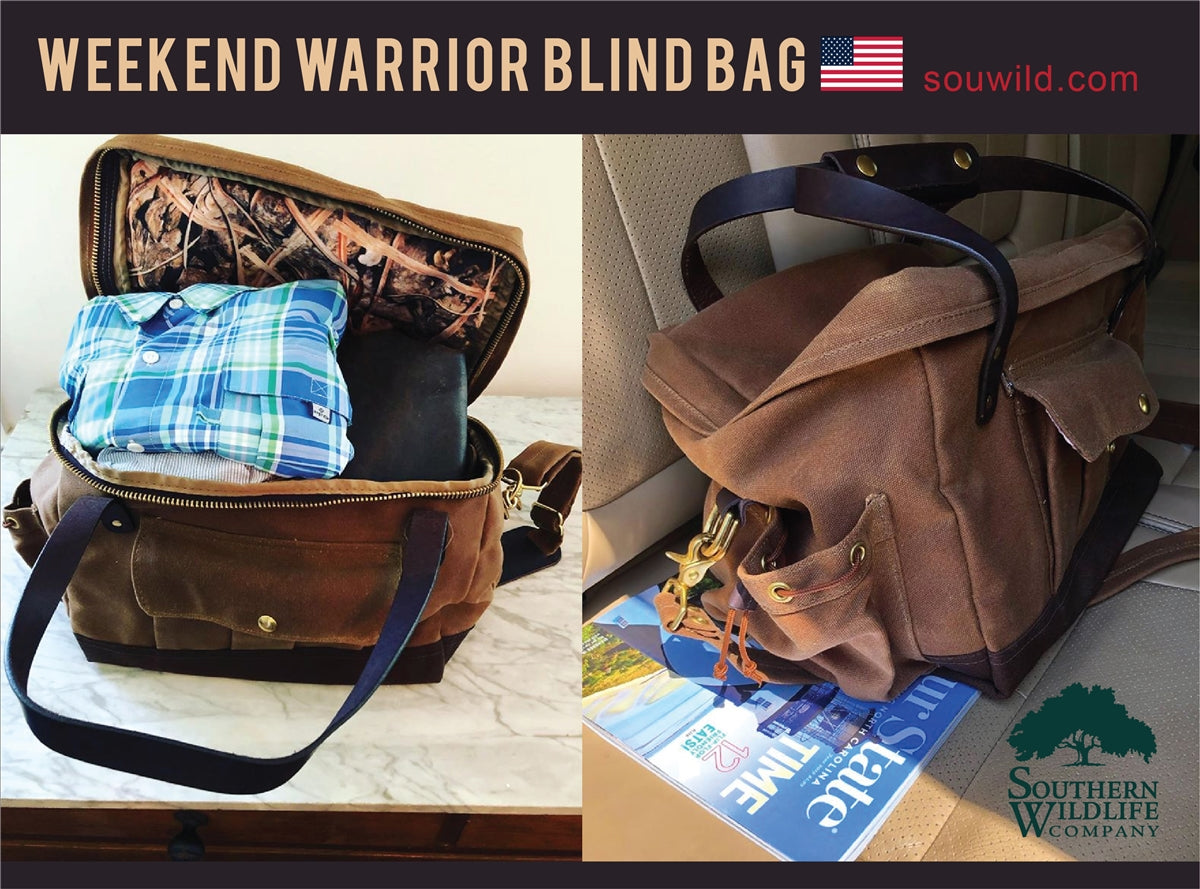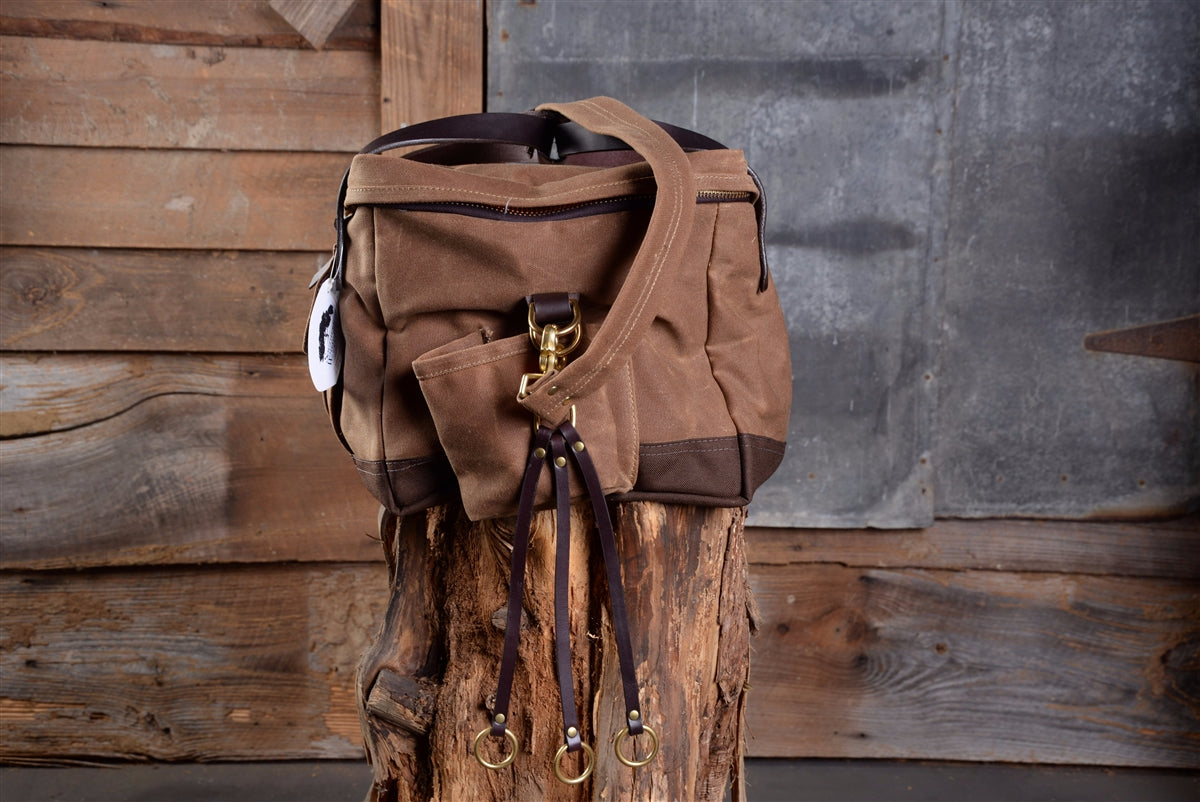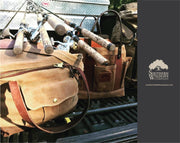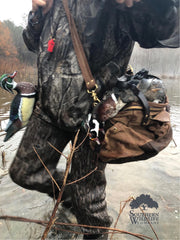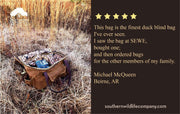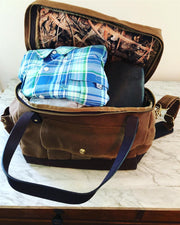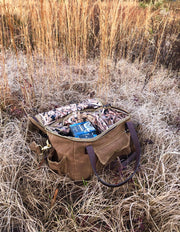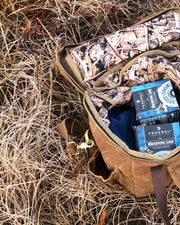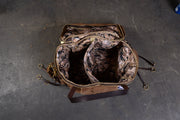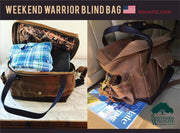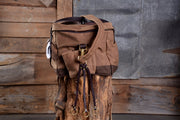 Weekend Warrior Bag
Regular price
Sale price
$279.99
Unit price
per
Hunt Bags made for the Duck Blind!
The "Weekend Warrior" hunting bag is a fine, American-made duck blind bag for the serious outdoorsman. Crafted with the highest-quality cotton duck materials and lined with Southern Wildlife Company's signature oystaflage pattern, this is the last hunting bag you will ever need.
Made in USA craftsmanship
Heavy brass zipper, rivets, and game strap loops
Multi-compartment oystaflage lining
18 oz. vintage, hard-wearing waxed cotton duck construction
Durable, genuine leather carrying straps
15" Long, 10" Wide, 10" Tall
Durable brass rivets and optional leather game straps complete the "Weekend Warrior." Perfect for storing beverages, extra gear, and everything else that the duck blind calls for, SouWild designed the "Weekend Warrior" for today's hunter. As all of our products are built right here in the Carolinas, quality is our only concern. Purchase a "Weekend Warrior" hunting bag today and you will continue to be satisfied with its toughness for years to come.

Call Southern Wildlife Company at (919) 739-7515 today to learn more about our duck blind bags.
*Note - game straps are not included with the purchase of "Weekend Warrior"

As outdoorsmen ourselves, we know the worth of a quality hunting bag. Whether if it's for a quick day-trip or weekend-long getaway, the "Weekend Warrior" is the duck blind bag that won't let you down.

Pick up a "Weekend Warrior" today and purchase a set of additional game straps for a complete hunter's toolkit.